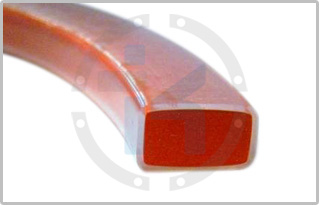 Description:
ITK® Camlock Gaskets are designed to use as hose coupling seals with practically all chemicals, even in the toughest environments. These camlock gaskets combines the properties of two materials to for a superior seal, elastomer as the energizing core for resilience and FEP as encapsulation on outside for chemical resistance.
FEP Encapsulation:
Material Standards
FEP  is a standard grade of jacket material, We only use FEP (Fluorinated-Ethylene-Propylene) which is overall the most versatile jacket material. FEP encapsulation is the preferred standard material for all applications below 205°c continuous temperature. It is resilient to most chemicals, has a wide temperature range, excellent fatigue resistance and excellent low
co-efficient of friction.
Core Materials
Silicone is a standard core material, we utilise the best quality silicone core in manufacturing FEP silicone camlock gaskets, and Silicone elastomer core offers wider operating temperature range. It is ideal for pharmaceutical, food and beverage applications
Features of Encapsulated Camlock Gaskets:
Excellent chemical resistance
Non-stick surface
Universal Gasket
Wider temperature range
Low coefficient of friction
Low compression set
Low Permeability to gases
Suitability to food processing, pharmaceutical and medical applications